These Real Estate Marketing Tools are a list of the tools that I use both when working on my own WordPress Blog and while working with my clients to help build a better web presence.
I think it is important to note that I have personally used and re-use each of these tools.  It is also important to note that some of these tools offer me a small commission when you purchase the product while clicking on my link.  This allows me to continue to work on this blog and to keep trying new products and recommend them safely.
REAL ESTATE WEBSITE HOSTING
WPENGINE
This site is running on WP Engine and 90% of the sites I build are on WP Engine. WP Engine is more than your standard shared hosting environment.  It is a Premium WordPress Hosting service.  They specialize in WordPress and offer a higher level of WordPress support. They have a proprietary caching system that is able to take a site that loads in 3-7 seconds on a standard shared hosting environment, and load it in .5-1.5 seconds. They run daily back-ups of your site, and offer increased security. Whether you just want a faster and safer site, or you have an above average amount of traffic WP Engine is a strong choice.
I have set up many website's using Siteground.  For the average WordPress Website Siteground is acceptable.  It is reliable, inexpensive, comprehensive Cpanel, easy to manage and set up WordPress and Email, and 24/7 support if you run into a problem.  The only downside is if you have an extremely busy website it can not handle the load.
REAL ESTATE WEBSITE THEMES
AVADA
I have been building with Avada for over 4 years & think it is hands down, the best theme available. It is the number 1 selling theme on Envato Market.  It is flexible, easily customizable, and their support is responsive and helpful. They are constantly adding features to make building easy for novices through experts.
STUDIOPRESS
I had been using a Studiopress theme on my Worpdress Website for many years.  The framework is called Genesis and once you have Genesis installed you can install one of their many child themes.  They have been around forever and offer great support
*Real Estate Professionals:  Studiopress offers the famous Agentpress as one of their child themes.  They also have a newer Responsive theme called Realtypro.
ELEGANT THEMES

Elegant themes has a unique business model in that you have total access to their extensive family of themes as long as you pay a reasonable annual fee.  Elegant themes are attractive, well thought out, niche based and pretty easy to use.  They are feature rich and can look good without the need for a ton of development.  I would suggest using the popular DIVI Theme.
AGENT EVOLUTION
Agent Evolution makes child themes that are built on the Equity Framework. They specialize in Real Estate WordPress Themes. There are currently 8 themes to choose from. Each of them is beautiful, user-friendly, and SEO optimized.  They are built to integrate with the IDX Platinum product.
WORDPRESS MAINTANENCE SERVICE
WP BUFFS
WP Buffs empowers Real Estate Agents to build their business without worrying about WordPress. You get 24 / 7 access to the world's best developers for maintenance, support & small jobs.
MAILCHIMP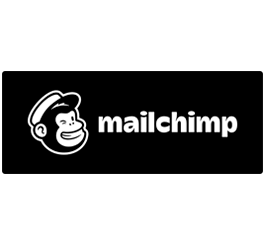 I love Mailchimp. It integrates easily into most web applications that I use. It is free up to 2,000 contacts. And the new Mail Editor tools is awesome. There are other popular email marketing services.. but give me the chimp.
AWEBER
If you are going to set up auto responders you should consider giving Aweber the job. They have a section of business designated for real estate professionals. If you are not tech savy you may appreciate that Aweber offers great customer service.
SLIDER REVOLUTION
My go to  Slider is Slider Revolution an innovative, responsive WordPress Slider Plugin that displays your content in a beautiful way. Whether it's a Slider, Carousel, Hero Scene or even a whole Front Page, the visual, drag & drop editor will let you tell your own stories in no time!  It also makes it easy to display video in the background.
YOAST SEO
Every WordPress Site I build has the Yoast WordPress SEO plugin built-in.  As a matter of fact I would not be surprised if it was not part of the WordPress Install in future upgrades.  I recently tried a new WordPress SEO plugin and was intrigued by some the flashing lights, and shiny parts but I will stick with Yoast.  This plugin makes your on-page and blog post optimisation pretty easy and complete.
CODE CANYON
Sometimes I need a plugin that goes above and beyond what I can get on the WordPress Depository.. that is when I search Code Canyon.  I haved purchased Responsive Sliders, CSS3 Responsive Price tables, Customer Chat, and other Custom WordPress Plugins.  They are resonably priced usually between $5 and $15 dollars and easy to download.
There are 2 things that I really love about this Form Building Plugin.  1  It is quick and easy to build as many Call To Action Forms as you need.  2 It integrates with MailChimp and Paypal.  That means you can automatically drop your leads into your Email Marketing campaign, and take payment for products with your forms.  In addition I believe that is Form Builder plugin is easier to use than it's only real competitor.
HUBSPOT
Free WordPress CRM Plugin. Your WordPress Dashboard becomes your CRM with the Lead in free plugin. Installs a Slide In Lead Capture device, tracks what people are doing on your site, collects business information and social media information, stores all your leads beautifully in categories, and tells you when you have new leads. Integrates with Mailchimp, Aweber, and Constant Contact.
SOCIAL WARFARE
Most social sharing plugins for WordPress slow down your site, are not attractive, and don't work the way you would hope. Social Warfare is both lightning fast and beautiful.  Add share buttons, floating buttons, click to tweet, image to Pinterest, and more…
WEBSITE CMS ALTERNATIVE TO WORDPRESS
Wix is probably the easiest website building tool to work with and it is free to start.  While many of you will be fine with the free version, most will probably want to upgrade to get access to more features.  You will still need to sign up for an IDX service, like IDX Broker, if you want to display MLS listings.
Weebly is an equally easy website building tool to work with and it is also free to start.  While many of you will be fine with the free version, most will probably want to upgrade to get access to more features.  You will still need to sign up for an IDX service, like IDX Broker, if you want to display MLS listings.
WORDPRESS OPTIMIZATION TOOLS
This is the Caching plugin that your mother told you about.  It is approved by WP Engine and consistently ranks as the #1 caching plugin by experts, including yours truly.  Not only are the features to extensive to list in this blurb, but with all those features it is ridiculously easy to set up and maintain.  I run this plugin on all my websites.
AUTOPTIMIZE
Not quite the plugin that WP Rocket is, but a close second and this one is free.  Autoptimize is also approved for WP Engine sites and is pretty simple to configure the basic settings.
CITY BLAST
We know without the integration of a good social media campaign, your real estate website can only do so much.
Taking the time and energy to learn all this stuff is no longer a necessity with the help of folks like Cityblast! And for as little as $49 a month, there is no excuse not to take your online marketing and social media to the next level.
Promo Code: FOX
Create a free account then hand-pick the sites you want to get listed on and they do the rest. Build new local listings on niche and local sites. Manual business listing cleanup (fixing listing errors). Distribute data via Local Data Aggregators. Remove any harmful, duplicate listings. 
AUTOMATED MARKETING SYSTEM
OUTBOUND ENGINE
Proactively reaching out to your clients and building rapport over time can help you generate positive reviews and earn repeat business. Seasoned agents know that connecting with your network keeps you top of mind so your name is passed along to friends and family when the time is right. Sending professional emails and posting to your social profiles takes time. Streamline your marketing workflows and grow your business with automated marketing from OutboundEngine.
LOGO COMPANY
I have had the Logo Company build at least 50 logos and I have loved everyone.  That is because it is impossible to not be happy.  First of all you are getting a fully custom professionally designed logo for $149.  Their team of professional designers will deliver 5 concept designs for you to choose from.  But the best part…  You can revise the logo as many times as you want until you are 100% satisfied.  Impressive.
1. Choose Name 2. Choose Tagline (optional) 3. Choose your Style.  Your logo will be unique. A huge font library, hundreds of different patterns and over 300 pantone colors result in a nearly infinite number of combinations.
IDX BROKER
When I started building Real Estate Websites with IDX in 96, I tried out many IDX vendors, then I found IDX Broker.  They had everything.  All the cool features, full-time support, a big backend, and a good price.  The only downfall to IDX Broker is that it is not really an out of the box type product.  But that is also one of its best features, because it is fully customizable.  When you sign up for IDX they get the service set-up but if you want any more functionality, or customization you will have to learn a little or hire a developer.
They released a Platinum Version. With increased CSS Styling, Mobile Responsiveness, and even more features.
When you use my sign up page the $99 set up fee gets waived.
HUBSPOT
Free WordPress CRM Plugin. Your WordPress Dashboard becomes your CRM with the Lead in free plugin. Installs a Slide In Lead Capture device, tracks what people are doing on your site, collects business information and social media information, stores all your leads beautifully in categories, and tells you when you have new leads. Integrates with Mailchimp, Aweber, and Constant Contact.
FIELD NOTES
All the benefits of a CRM without any of the work. … Field Notes Ai powered by Sparky is 800% faster than humans when it comes to reading notes & contracts.  If you are looking for the easiest possible way to manage an effective CRM this is it.  I use this platform in my personal real estate business.
REALTY JUGGLER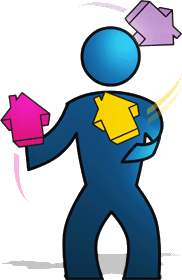 $179 a year for Real Estate CRM system that does all this? With this easy to use, cloud based, mobile friendly software, you can be more organized, and less stressed. It's like having a personal virtual assistant!
FOLLOW UP BOSS
They make real estate lead conversion and sales follow up more efficient and automated resulting in you making more sales and having the capacity to grow tyour business. Follow Up Boss enables agents to deliver an incredible customer experience, using a complex follow up system including CRM, texting, Calling, Emailing, and integrations.
HOME VALUE LEADS
Real Estate Sellers want to know how much their home is worth. They do not want to fill out some long complicated form and wait for a real estate broker to get back to them. Give them what they want instantly while still capturing the lead. Automated home value report, complete with their home value and neighborhood comparables – updated every month.
LISTINGS TO LEADS
What is the best way to get new buyers and sellers… with a Listing. Listings to Leads gets it and they want to help you make that happen. Leverage your listing as a Landing Page online to attract more traffic and get new business. They also have a Market Report Landing Page that can be very useful.  And included in their lower monthly price is a decent Home Valuation Report landing page.
REAL SATISFIED
If this is the year that you decide that you want to get serious about your real estate social proof than you might want to take a look at the Real Satisfied client review tool. With Real Satisfied you can catch problems before they go viral, solicit better testimonials, easily share your recommendations, and generally build real estate social proof.
This is the chat bot I am using on my real estate site.  It is the Fastest-Growing Facebook Messenger Marketing Solutions Provider Partner.  Facebook Messenger messages have an open rate of 50-80%.  Facebook Messenger messages have a click-through rate of 20%, especially when using chat blasting.  Facebook Messenger messages have a conversion rate of 3-5x higher than Facebook desktop ads.  Facebook Messenger marketing costs 30-50x less than Facebook ad campaigns (when using Facebook Send-to-Messenger Ads).
This is the chat I am using on this site.  From basic customization to automation and add-ons, Olark's features are easy, intuitive, and designed to get your website visitors chatting, browsing, buying, and coming back for more.
ZOPIUM
Zopim is a live online chat window for your WordPress and so much more. They offer a lite version that is free and gives you a functional chat window on your website. However, if you sign up for a premium service you can customize your chat box, track clients, and get a full analytics dashboard.